Welcome to AAMCO Tucson, AZ (Golf Links Rd)!
Since 2003, AAMCO Transmission of Tucson has been the premier auto repair shop in Tucson, Arizona. Utilizing our years of experience, we strive to provide you with the best product and customer service in the industry!
With over 50 years of auto repair experience and over 20 years operating out of Pima County, we know how to provide you with the best value for your dollar.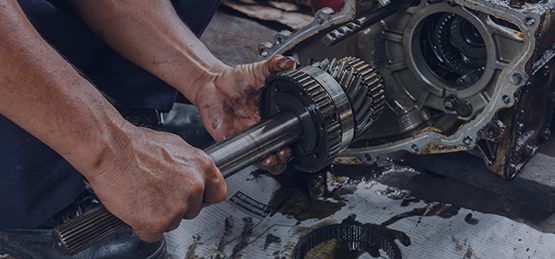 We do it by providing superior, dealership level service at a much more fair and affordable rate. You and your vehicle deserve the best, and the best is what you'll get by visiting us. We offer a comprehensive list of services, which are available for all makes and models, that include general repair, preventative maintenance, brake repair, tune-ups, transmission repair, engine light diagnostics, and more! We finance all of our repairs and our services are backed by a 12 Month / 12,000 Mile or 24 Month / 24,000 Mile nationwide warranty! For more information, speak with our service manager. We also provide free shuttle service and consistent status updates through your preferred method of communication — call, text, email, video, or picture!
Superior Service, Quality Care
We want to provide you with an auto care package that's superior to the rest. To do that, we've made sure you and your vehicle are working with the best automotive professionals in the industry. From the front office to the garage, our facility is stocked with quality professionals who want the best for you and your vehicle. This starts with our service manager, who's ready to help find you practical and affordable auto care solutions. They'll devise a customized service plan, which will have your vehicle performing at its best, by understanding your vehicle and concerns. You'll then work with our technicians, who possess years of experience and an extensive understanding of every vehicle currently in production. With them, your vehicle is in the hands of the highest qualified technicians in the industry.
Visit Us Today!
If you're ready for a superior auto care experience, make sure you visit the automotive professionals at AAMCO Transmission in Tucson, AZ! Our automotive team will be able to provide your vehicle with dealership level auto care, but at a fair and affordable rate. At our shop, we can do it all. Give us a call at our Ina Road or Golf Links Road locations and schedule a service with us today. Both of our facilities can be found in Pima County, at 3674 West Ina Road and 7120 East Golf Links Road!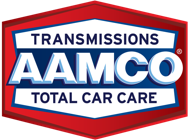 We specialize in transmission repair and total car care

AAMCO Tucson, AZ (Golf Links Rd)
OUR ADDRESS
7120 E Golf Links Rd, Tucson, AZ 85730
View Map
hours
Monday - Friday | 08:00 AM - 05:00 PM

Saturday | By Appointment

* Saturday Hours By Appointment Only
SCHEDULE APPOINTMENT