Pima County's Go-To Repair Facility | AAMCO Tucson, AZ (Golf Links Rd) Transmission & Total Car Care
Comprehensive A/C Repair Services Available
During summers in Tucson, AZ, the dry heat can take a toll on you. Whether it's by hiding under shade or escaping into a nearby business, we're always searching for some relief from the sweltering heat. It's during this time that a functioning A/C system becomes crucial for your vehicle. Nothing is more uncomfortable than having to drive a vehicle without an A/C system, so it's important that you have it consistently working. That's where AAMCO Transmission in Tucson, AZ can help. Our technicians and service managers have the experience and technical expertise to handle any issue your A/C system may have, whether it's a failing compressor or a broken fan. After your visit, your vehicle will be covered by our nationwide warranty, good for 12 Months / 12,000 Miles or 24 Months / 24,000 Miles. Speak with your service manager for more details!
Is Your A/C Failing?
Understanding the signs of A/C system failure will help your vehicle avoid serious issues. When you know what to look for, you can prevent any small problems from worsening. Here are a few signs of A/C system failure that you should be aware of.
Lack of Cool Air
The most obvious sign that your A/C system isn't working is a lack of cool air coming from the fans. This is typically a result of a damaged or failing compressor, which is responsible for regulating the refrigerant flow and sending it into the system. Make sure you visit us as soon as you can, as your compressor may need to be replaced.
Strange Sounds
If something is wrong, you'll typically hear a squealing or grinding sound. These sounds occur when the compressor is running and one of its interior components has failed. Make sure you pay attention to where the sounds are coming from, as it can be easy to misinterpret. To fully understand what's going on with your vehicle, make sure you schedule a visit with us!
We Can Help You!
Driving without air conditioning can be extremely uncomfortable during the summer. Make sure you avoid that by visiting the best A/C repair facility in Tucson, AZ — AAMCO Transmission. Our team of automotive professionals has the services your vehicle needs to ensure you stay cool and comfortable all summer long. We provide financing options for all of our repairs, speak with your service manager for more details! If you're ready for a better vehicle, schedule your appointment today! Need prompt same-day service? Visit our shop at 7120 East Golf Links Road. We happily accept all walk-in clients!*
*Wait times will vary pending daily schedule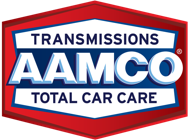 We specialize in transmission repair and total car care

AAMCO Tucson, AZ (Golf Links Rd)
OUR ADDRESS
7120 E Golf Links Rd, Tucson, AZ 85730
View Map
hours
Monday - Friday | 08:00 AM - 05:00 PM

Saturday | By Appointment

* Saturday Hours By Appointment Only
SCHEDULE APPOINTMENT